I am teaching chess to some women who  have joined our club, "The Lost Knights of the Superstitions."  Nice title, eh? At once both romantic and self-deprecatory with an allusion to the Lost Dutchman Gold Mine and Jacob Waltz, the 'Dutchman' himself who was not Dutch but Deutsch.

The following excerpt from an article by Lubomir Kavalek may help inspire the newly recruited distaff acolytes of the Royal Game.
Amazing Menchik
Vera Menchik (1906-1944) was the first women's world champion who could play successfully against the best male players. She almost stirred an international conflict. Three countries claimed her: she was born in Moscow, played chess mostly for Czechoslovakia, married an Englishman and died in London.
Menchik won the first official women's world championship in London in 1927 and defended the title six times in tournaments with an incredible overall score of 78 wins, four draws and one loss. She also defeated the German Sonja Graf in two world title matches in 1934 and 1937. Menchik played positionally most of the time, but she could deliver a nice tactical blow.
Menchik,Vera - Graf,Sonja
Wch (Women) Semmering (14), 13.07.1937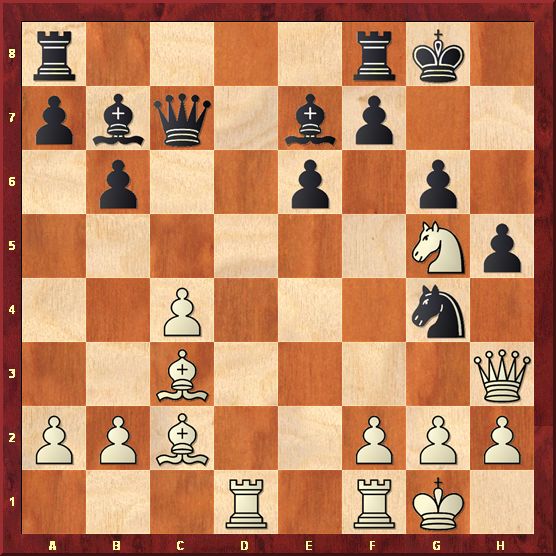 Position after 20 moves
21.Rd7! (A beautiful decoy. The rook deflects the queen, allowing a spirited queen sacrifice: 21... Qxd7 22.Qxh5! gxh5 23.Bh7 mate.
White would have a decisive advantage after: 21...Qxh2+ 22.Qxh2 Nxh2 23.Rxe7 Nxf1 24.Bxg6! e5 25.Nxf7 Kg7 26.Nxe5+ Kf6 27.Rxb7.)
Graf resigned.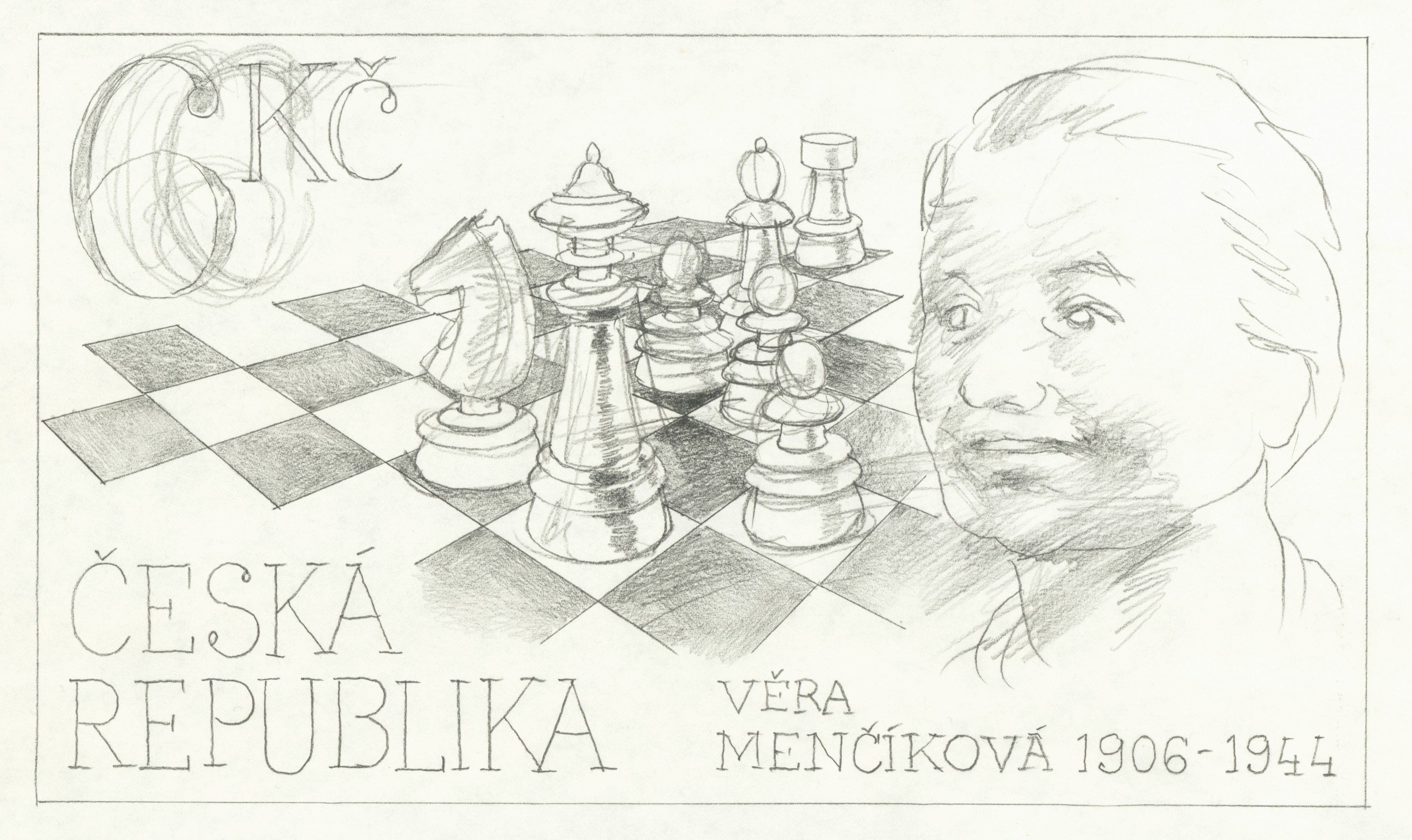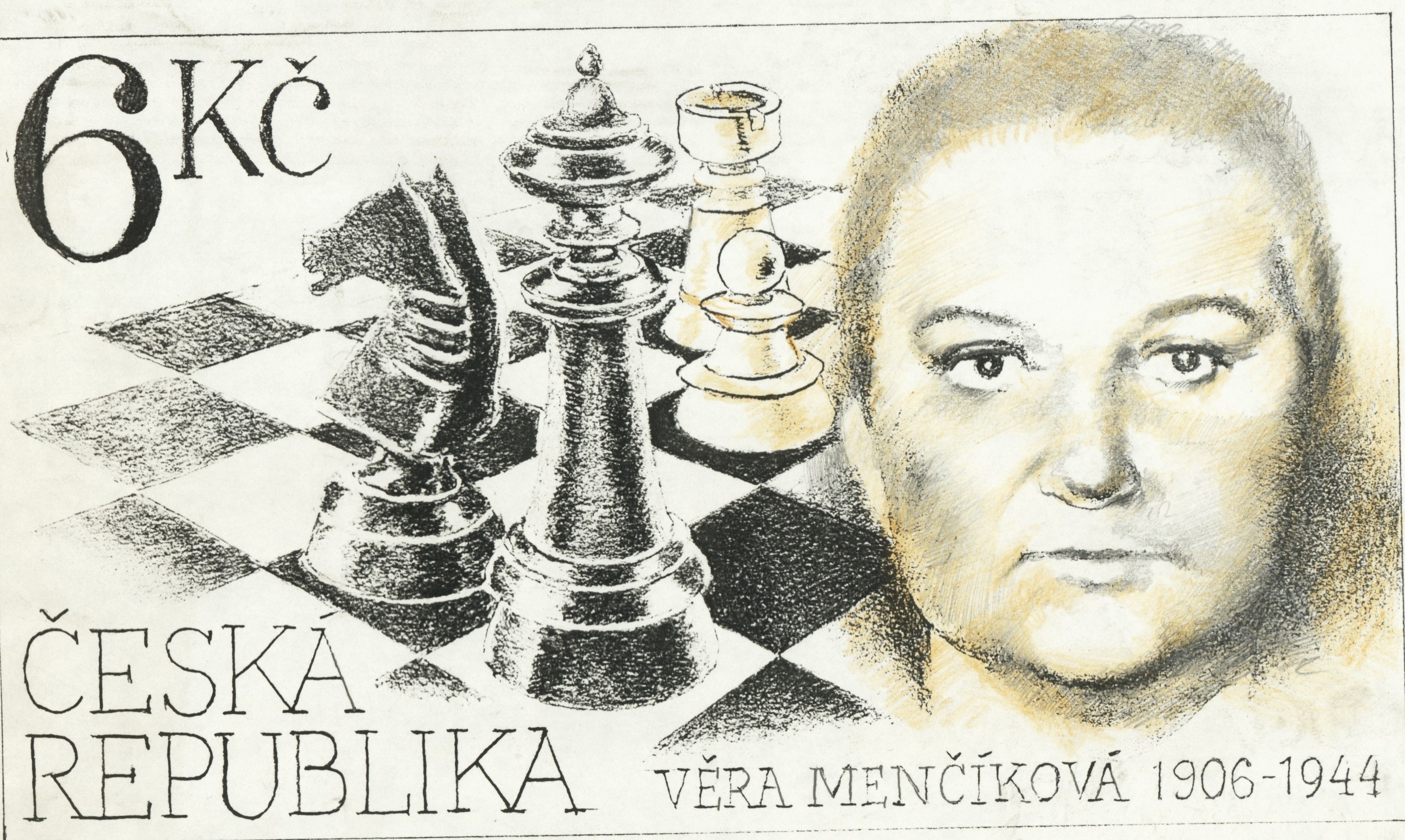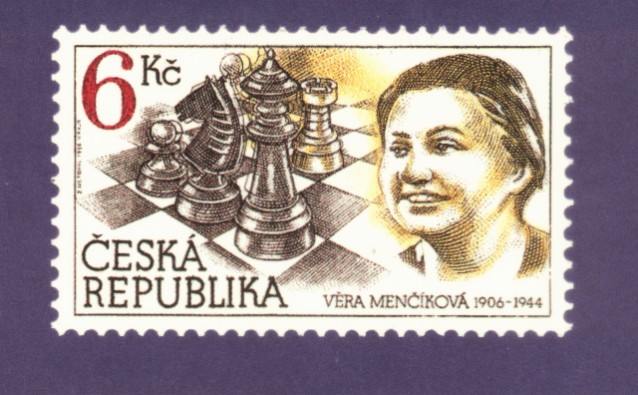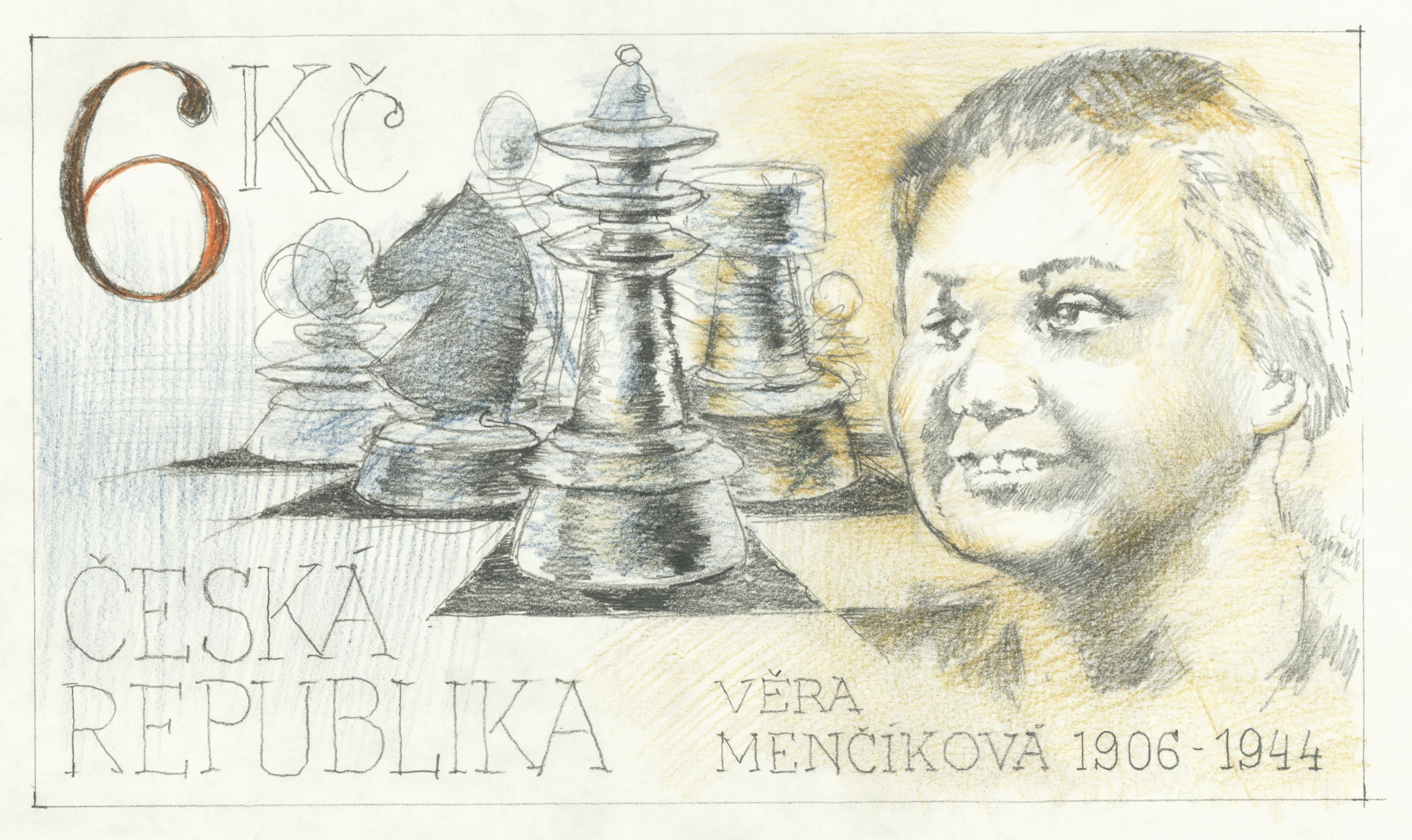 The Czechs honored Menchik with a postage stamp designed by Zdenek Netopil. He could not make up his mind, but eventually let her smile. It was issued February 14, 1996. Menchik held her world title for 17 years, the longest of any woman. Last year, she was inducted into the Chess World Hall of Fame - the first woman among chess giants.
During the 1929 Karlsbad tournament, the Austrian master Albert Becker founded the Vera Menchik Club. He suggested that anyone who loses to the lady should become a member. He was the first victim, but there were others. Among her most famous casualties were dr. Max Euwe and Sammy Reshevsky. Out of 437 tournament games against male opponents, she won 147.
She didn't fare well against the very top players. She was hammered by Jose Raul Capablanca (9-0), Alexander Alekhine (7-0), Mikhail Botvinnik (2-0), Paul Keres (2-0), Reuben Fine (2-0) and Emanuel Lasker (1-0).
In 1921 Menchik's family moved from Moscow to England. Vera was 15. When she saw bottles of milk left outside of English homes, Menchik said: "In Russia, they would immediately be stolen." The quote didn't make it to Elizaveta Bykova's biography of Menchik. Bykova had a different idea of what should be taken.